6 Places Your Headshot Could Be Missing
Professional Headshots are not cheap. in most metropolitan areas even a cheap or basic headshot is 200-300. Good headshots are 400 to even 600 or more. So it makes sense that you want to get the most out of your expensive headshots. Most people only use their professional headshot on Linkedin or company website and while that is fine here are 6 places you might be missing out on maximizing your headshots impact and value to you and your business.
Online Meeting Software
Since 2020 more businesses than ever are using online meeting software as a part of the way they do business. Whether you use Zoom, Teams, Webex or just about any other online meeting software you can typically set your profile photo. Now instead of being just a couple of initials or a line of text when your video camera is off you can make a professional appearance at anytime and no one will ever confuse you for the other person in the meeting with the same initials.
Business card - other printed media
Be sure to include your headshot on your business card and any other printed materials like mailers or flyers that might include any of your personal branding. Your image on your message improves recall by over 60%. This will allow you to stand out, be remembered and look like a leader in your industry.
Online Articles - Blogs
Be sure to include your headshot at the bottom of all your articles and blog posts. This byline should include your headshot and short description of who you are, what you do and where you do it. As viewers are exposed to your content they are more likely to remember you as the content creator and associate you as an industry expert. Be sure to have links to your services so when they are curious to learn more about you they can learn more about your services.
Website - Landing Pages
This one seems obvious and you may already have it on there....somewhere. Don't just hide it on your about page. It should be front and center on your website. You are the star of your business so make sure you have it somewhere on every page of your site. It should be near every call to action inviting your potential customer or client to take the next step. Headshots are also great to have on your landing pages that you have as part of your marketing funnel. They create a human touch that makes potential customers and clients more likely to trust you.
Advertising
There are all sorts of online and print media advertising platforms - from Faceboook, linkedin and youtube in the digital space to direct mail, magazines or billboards in the print space. Placing yourself in at some place in the ad can have a powerful effect to create a more human connection and create better brand recognition than a logo alone can not accomplish.
Email Signature
Email is a huge communication touchpoint. Whether you have an automated email list, newsletter or just your normal day to day transactional emails you should be leveraging your headshot in your signature. It will instantly make you stand out, increase recall of emails you send and increase your recognition of everything you do by email. Every email your send without your headshot in the signature is missed opportunity to create a more lasting impression.
Summary
To get the most of your professional headshot you should ultimately be using your headshot everywhere you have a touchpoint with your customer. Think of your customer journey and how you can be the face that is there guiding them along. This is the kind of experience that turns customers into raving fans and advocates of your brand. The kind of customer provides raving reviews, happily sends referrals and comes back for me.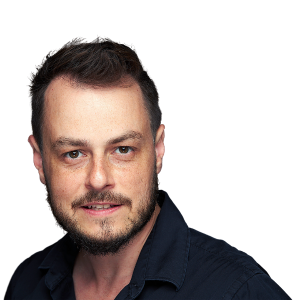 Jared Wolfe is a professional headshot photographer based in Alexandria VA where for 5 years he has been providing headshots for businesses, companies, entrepreneurs and career motivated individuals. He serves all the Washington DC area including Maryland and Virginia.
Tired of your embarrassingly bad headshot? Ready for a modern headshot that will get you ahead? Click here to see my headshot pricing, details and availability.
Or
Fill out the form below